Menroi Takes Love To Daudu IDP Camp
akaafele
Valentine is a day when people celebrate love by exchanging gifts and romantic messages with each other. Sadly, there are many people out there who are not as privileged as others.
Menroi used this season of love to celebrate Valentine's Day with the people at the Daudu Internal Displaced People, IDP Camp in Benue State. Team Menroi led by Ms Natasha April Aleke along with Ejeh Emmanuel, Makama Samson, Vershima Daniel and Denen Jacob shared love with the people at the IDP Camp by providing food and toiletries.
The people expressed their heartfelt gratitude to Dr Kohol Shadrach Iornem, the President of the Foundation for reaching out to them in their time of need.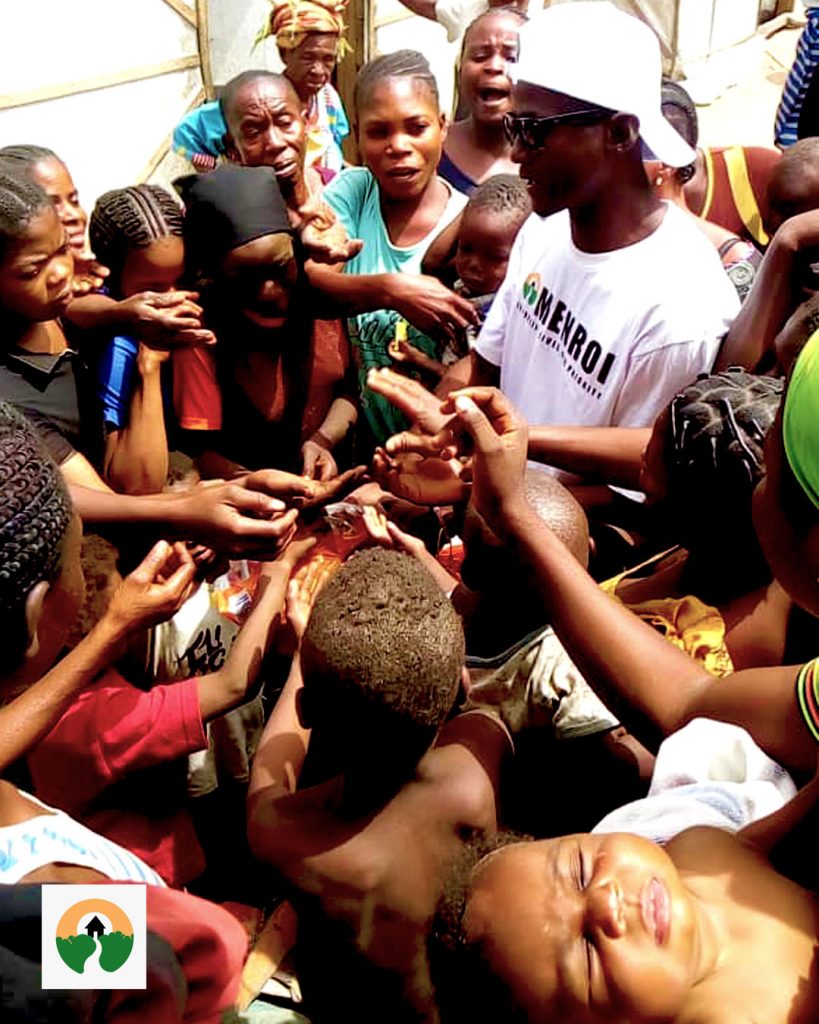 Statistics available to Menroi shows that there are 612 girls, 413 boys, 343 breastfeeding mothers, 101 pregnant women and 304 men at the Daudu IDP Camp. We are unhappy to find out that these people are living in very extreme conditions beyond our imagination.
Menroi notes that the IDP gets support from individuals occasionally but this is insufficient. We appeal to well-meaning Nigerians to continue to reach out to these people.